google-site-verification=7dXfLnLyWxwist5-h8-n2bHeUQCrrlKGiR9hRf4l6X4
Attic Tents Help Save You Money !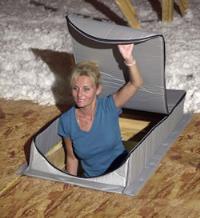 The engineers at InsulSure solved the problem of attic stair air transfer/loss from the perspective of the homeowner. They designed a product that not only significantly reduces air loss, drastically lowering your energy bill, but also provides safe and easy zipper accessibility into your attic. It also keeps blown insulation up in the attic where it belongs, not on your floor, each time you open your attic stair door.
Heating and cooling inefficiencies are the major cause. In most cases, the prevention is simple and inexpensive.

The Attic Tent is an easy and affordable solution for making your home more comfortable and less expensive to heat in the winter and cool in the summer!

The Attic Tent also stops humidity from entering your home.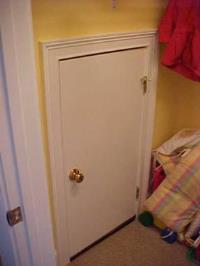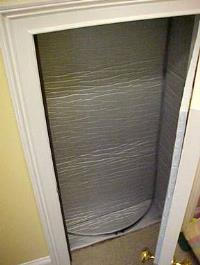 Knee Wall Doors Attic Tent Vertically Installed